Outgrown your space?
Home is where the heart is but what happens when you run out of space for your growing lifestyle?
It might be time to upsize your home.
As your life evolves, so do your needs. Upsizing ensures your home can adapt to your changing circumstances and embrace the flexibility of a larger home.
Maas tailored home and land packages are meeting the gap to get you into a bigger home in a location you will love.
Packages start at $560,000 for a 3 or 4 bedroom home and land option, inclusive of internal garages, multiple bathrooms, and alfresco areas.
Packages are available with ready to build on land in Southlakes or Magnolia Estate, Dubbo, Westwinds Estate, Orange, and Bombira Estate, Mudgee.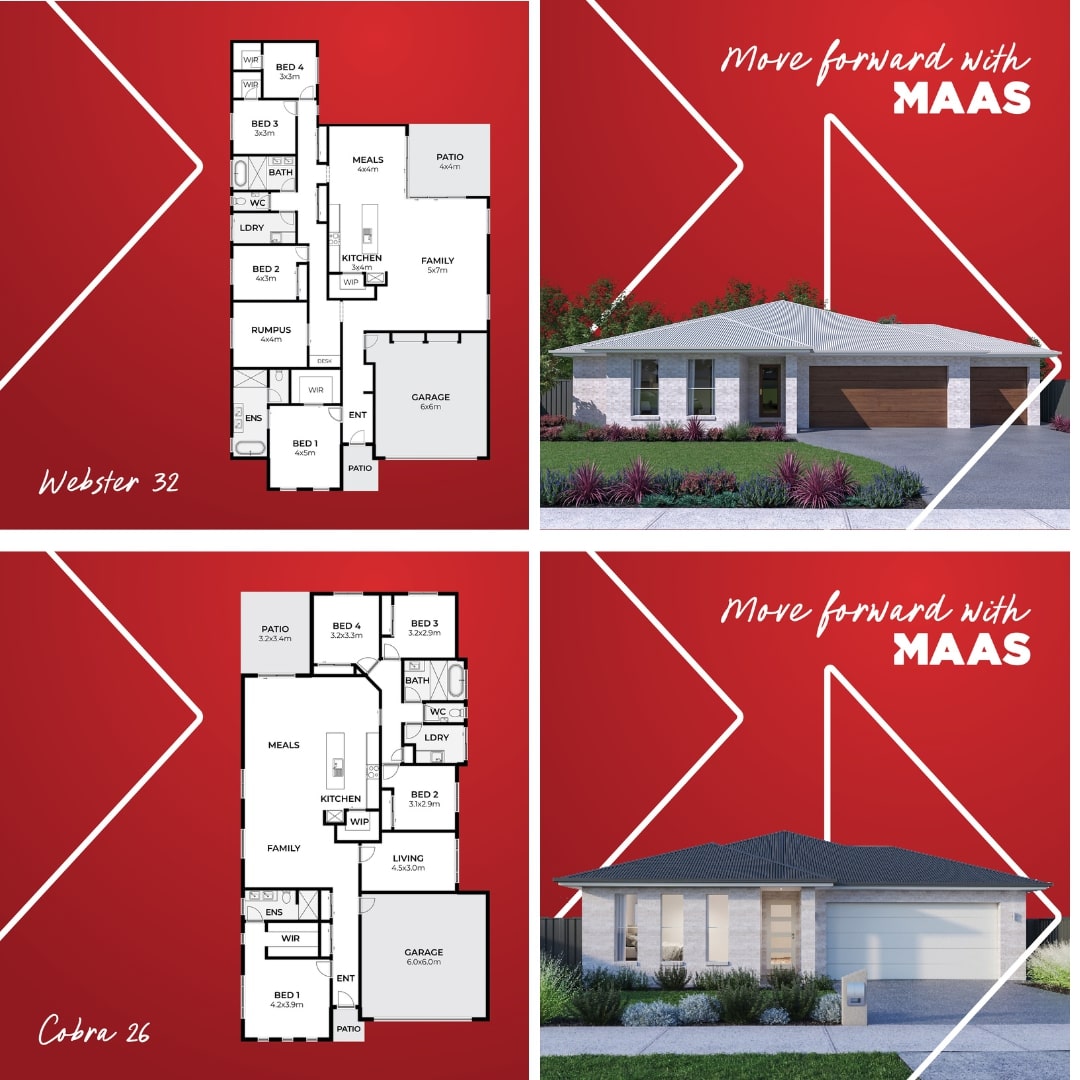 Explore the full range of floorplan options here.
If you're ready to embark on an upsizing journey and explore the world of new home builds, we invite you to reach out to us. Let's start a conversation about your aspirations, your ideal living space, and how we can turn your vision into reality.
Request a call back